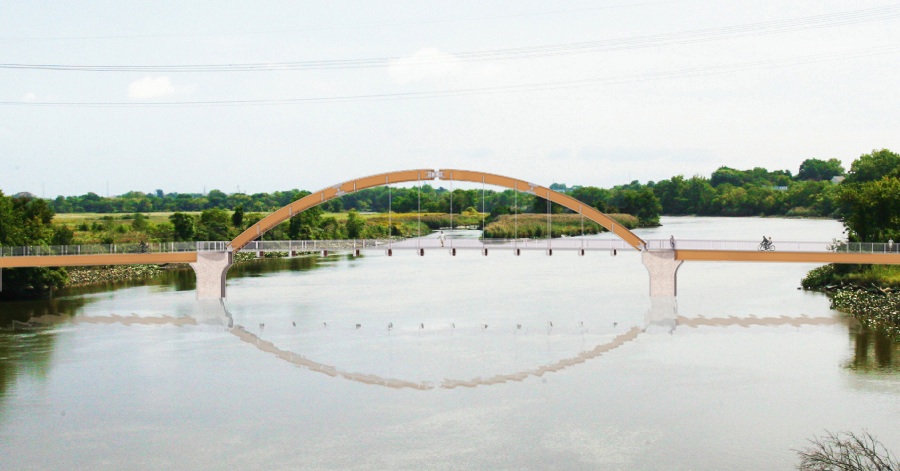 Sep 25

New Pedestrian Bridge to Cross the Christina River

When construction on the new pedestrian bridge that will cross the Christina River wraps up in 2018, the people of Delaware will gain a remarkable new asset: a safe, direct, paved, flat and nearly uninterrupted non-motorized seven-mile travel route between the Wilmington Riverfront and downtown New Castle. The Wilmington Riverfront and Market street, with its many businesses, restaurants, residences, train station, movie theater, minor league baseball stadium and art scene will be safely and easily accessible by cyclists – of every age and ability – from the suburban communities to the south of Wilmington and from New Castle. Going in the other direction, the historic colonial capitol of Delaware, now the headquarters of Delaware's only national historical park, will be similarly accessible to people cycling from Wilmington.

The trail that runs south of Wilmington to downtown New Castle will be renamed the Jack A Markell Trail in honor of our most bike friendly governor.