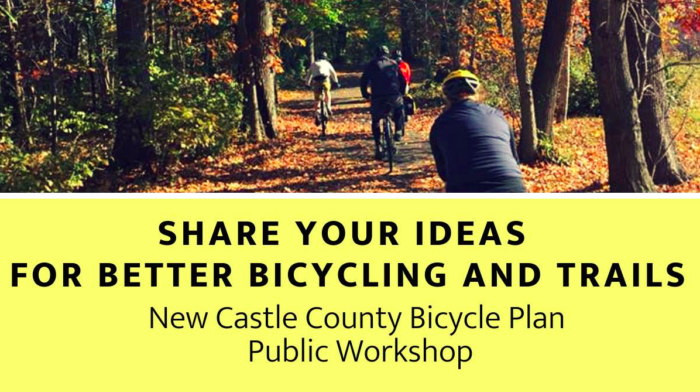 Interested in better bicycling and trails? Stop by the Brandywine Hundred Library's Multipurpose Room A (2nd Floor), on Tuesday, December 11th anytime between 4-7 p.m. to share your ideas with planners and the Delaware Greenways Team.
We are planning for all ages and abilities and are working together to connect you to where you want to go.   Are you interested in slow, easy places to ride?  Short trips by bike to eat out or go to the park?  Bicycling to work? Longer rides to keep fit or train on?
The New Castle County Bicycle Plan will recommend projects for safe, comfortable routes, prioritize project ideas, and suggest programs and policies to make our communities more bicycle-friendly.  Learn more and share your ideas for Brandywine Hundred and beyond!
Learn more at www.wilmapco.org/bikencc