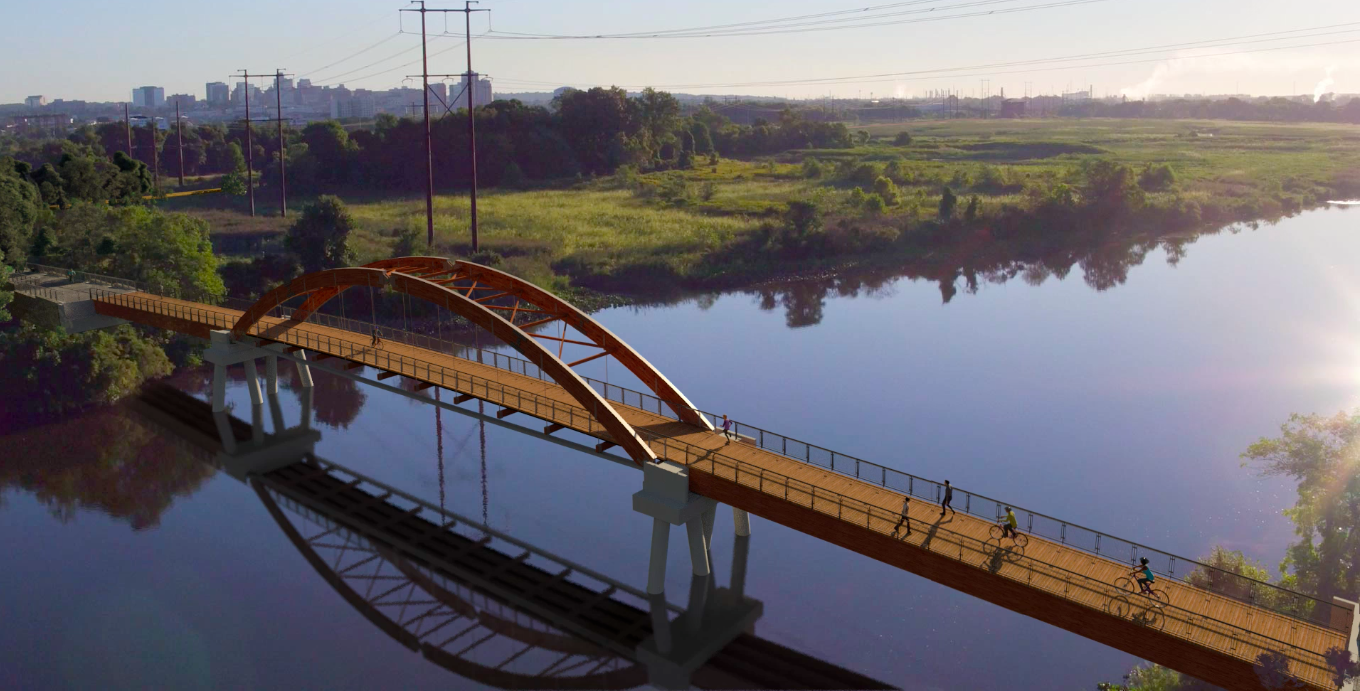 Celebrate the Completion of the Jack A. Markell Trail
This summer, the trail connecting the Wilmington Riverfront to New Castle will be complete. This walkable, bikeable trail, with its wide boardwalk spanning the Russell Peterson Wildlife Refuge, opens a whole new world for pedestrians on foot and on wheels.
Let's celebrate on the trail
Join in on all the fun and excitement as novice and experienced trail users hit the trail. Trailfest promises an amazing event atmosphere and participant experience.  There will be a whole lot going on throughout the event:
Trail Sampler Bike Ride
Interactive Exhibits
Live Animals
Canoeing
Music (+ the Stone Shakers band @ Noon – 2pm)
Nature Mobile
Outfitters
Craft Vendors
Bike Demonstrations
Food and Drink
Recreational Ride – 14 miles, or whatever you chose to complete
Trailfest Challenge Ride – 50 miles
Free Entrance Admission to Event!  Stay tuned for more details!
Learn more and download a PDF of the Jack A. Markell Trail Map
Grateful for our Sponsors:

Harvey Hanna & Associates, Inc.