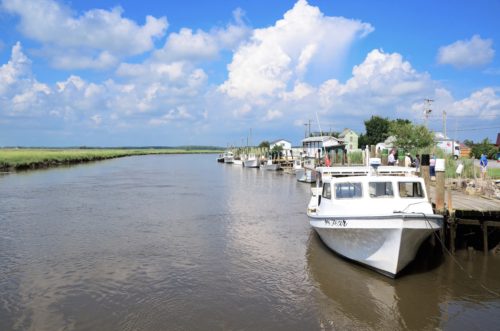 Feb 21

Delaware Bayshore Byway Meeting

On February 13th, Delaware Greenways led a Delaware Bayshore Byway Management Committee Meeting at the Delaware National Estuarine Research Reserve (DNERR) to discuss the status of numerous projects and events in the communities along the 100-mile byway from New Castle to Lewes. There were 30 members in attendance from all along the byway.

In coordination with University of Delaware Institute for Public Administration, Mike Hahn of Delaware Department of Transportation (DelDOT) announced the completion of a Story Map for the Byway highlighting some of the many points of interest along the Byway. Anthony Gonzon of State of Delaware Fish & Wildlife Division of Dnrec spoke of progress on a number of projects in the Bayshore area including a number of badly needed restrooms, kiosk signing at the Wildlife Areas, new observation platforms at Port Penn and at the Little Creek and Ted Harvey Wild Life areas.

Thanks to a grant from DelDOT, Delaware Greenways has appointed a Bayshore Byway Coordinator, Adam Crosby, a University of Delaware College of Earth, Ocean, and Environment Environmental Science graduate concentrating in Geographic Information Systems. With the assistance of committee members, he has been working on an assessment of resources along the state byway cataloging many venues, attractions, events and activities. The Committee approved working with the Delaware Office of Tourism on a common marketing strategy for the Bayshore Byway and the Byway Communities based upon the assessment.

Finally, it has always been the goal of the Bayshore Byway Committee to achieve national recognition for the byway. Ann Gravatt of DelDOT reported that there was a bill in the US Senate to re-open nominations for new national byways. In addition, the committee unanimously decided to support nominating the Bayshore Byway a National Scenic Byway and All-American Road when the National Scenic Byway Foundation reopens nominations by sending a letter to Senators Carper and Coons.